Welcome!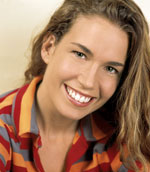 Enjoy a relaxed family atmosphere with a staff of caring professionals committed to making your dental care a comfortable experience. Known and respected for trusted dentistry, Dr. Schaefer and his staff provide the highest standard of care that is comprehensive, convenient, and affordable.
At our office you are important to us as a patient, and as a friend. Knowing each person helps us to develop an individual, customized treatment plan designed specifically for you. It's a plan you can understand and afford. We take the time to answer all of your questions, explaining all procedures and what they will do for your smile and your overall dental health. You will then decide what treatment will work best for you and your lifestyle.
We have state of the art equipment and the latest technology which provides for the latest advances in treatment. Our highly trained staff will work with you to eliminate your apprehensions and make every visit a positive experience.
Thank you for visiting our website. Please take the time to browse our site and get to know a little more about our practice. If you have any questions please e-mail or pick-up the phone. We are always available to answer any question you may have.
We would like to see you, and to see you smile.